Step Right Up and Get Your Sweet Treats!
Welcome to Bounce House Rental Company, your go-to destination for all your concession machine rental needs! We're not just a local event rental company, we're a team of fun makers and memory creators, dedicated to turning your gathering into carnival-like events. Our popcorn machines, snow cone machines, and cotton candy machines add a fun factor, and a dash of sweetness, providing unique party snacks that are bound to be a hit at your next event. We're not just about the party rentals, we're about the laughter, the shared treats, and the sheer joy of coming together to create unforgettable moments. So, step right up, pick your favorite party snack, and let's have a sweet time!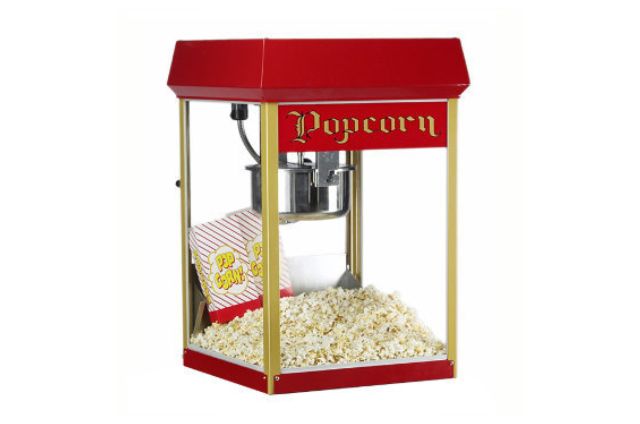 Featured Concession Rental
Popcorn Machine
Step up your party game with our Large Red 8oz Tabletop Popcorn Machine! This easy-to-use popcorn machine rental comes with a warming deck, ensuring your popcorn stays fresh and warm. It makes approximately 150 servings per hour; it's an excellent choice for birthday parties, corporate events, school carnivals, movie night fundraisers, and more. With a traditional design and glass windows, you can watch the popcorn pop and see how much is available at a glance. Please note: this rental includes the machine only, supplies are sold separately.

Everyone loves the smell of fresh popcorn, and your party guests are no exception. Interest will be peaked as they hear the familiar pop-pop-pop of the popcorn machine, the aroma of freshly popped corn filling the air. Children and adults alike will be drawn to the machine, their eyes lighting up as they watch the kernels transform into fluffy popcorn. Each handful is a burst of warmth and flavor, a nostalgic treat that brings a sense of joy and comfort. Whether it's a child's birthday party or a corporate event, the popcorn machine adds a touch of magic, creating an experience that brings people together. It's not just about the popcorn but the shared moments and memories created around this timeless snack.
Book Online Now
Clouds Of Sugary Fun!
Slip and Slide Rental Fun!
Bring the carnival magic to your event with our Medium Volume Cotton Candy Machine Rental! This traditional commercial cotton candy maker is perfect for smaller events, producing approximately 50 servings per hour. It's easy to use and requires only a stable surface and an accessible outlet, and it has an adjustable temperature ensuring the cotton candy is the right density, while the netting around the bowl makes the cotton candy stick and easier to grab. Rubber tips on the bottom of the machine keep it from sliding, ensuring stability during use. Please note: the rental includes the cotton candy machine only, supplies are sold separately.

Faces will light up with joy and fascination as your party guests watch the cotton candy machine spin sugar into fluffy, sweet clouds. The sight of the vibrant candy floss, the soft texture, and the sweet taste bring out the child in everyone. It's not just a treat; it's an experience to watch the cotton candy form and then savor the melt-in-your-mouth sweetness. Whether it's a backyard birthday party or a small community event, the cotton candy machine adds a touch of whimsy and fun, creating shared moments of delight and a sense of nostalgia. Don't miss your chance to create memories and share this timeless treat.
Book Online Now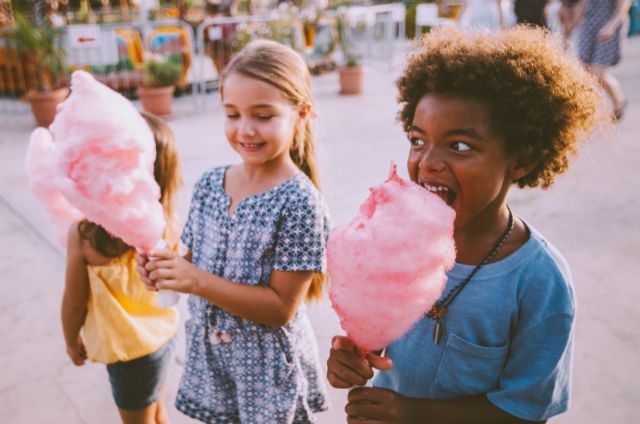 Experience the Magic of Concession Machines at Your Event
It's a sunny afternoon, and you're hosting an event in your backyard. The laughter of children fills the air as they bounce around in the inflatable houses. Adults are engaged in lively conversations, their smiles as bright as the day. But there's something else that's drawing everyone's attention - the enticing aroma of freshly popped popcorn wafting through the air.

At the heart of this sensory delight is our popcorn machine, a beacon of joy at your event. As the kernels pop, the machine lights up, drawing in both children and adults with its warm glow and the promise of a delicious treat. The popcorn is warm, buttery, and just salty enough - a nostalgic treat that brings a sense of comfort and joy. Each handful is a burst of flavor, a simple pleasure that brings back fond memories of carnivals and movie nights.

Just a few steps away, there's another crowd-pleaser - our cotton candy machine. It's not just a machine; it's a spectacle. The machine hums as it spins sugar into fluffy clouds of sweetness. The sight of the vibrant candy floss, the soft texture, and the sweet taste bring out the child in everyone. It's not just a treat; it's an experience to watch the cotton candy form and then savor the melt-in-your-mouth sweetness.

The cotton candy machine is more than just a source of sweet treats. It's a conversation starter, a gathering point, and a source of shared delight. It's the place where children watch in awe as the candy floss forms, where adults reminisce about their childhood, and where everyone leaves with a smile on their face and a sweet treat in their hand.

And let's not forget about our snow cone machine, a must-have for those hot summer days. With a rainbow of flavors to choose from, each snow cone is a refreshing treat that cools you down while tickling your taste buds. The crunch of the ice, the sweetness of the syrup, the chill running down your spine - it's a sensory delight that's as fun to make as it is to eat.

Our snow cone machine is more than just a way to beat the heat. It's a source of fun and creativity, allowing each guest to mix and match flavors to create their perfect snow cone. It's a hit with kids and adults alike, adding a splash of color and a whole lot of flavor to your event.

At Bounce House Rental Company, we believe that the best events are those that bring people together. And what better way to do that than with our concession machines? They're not just sources of delicious treats; they're also gathering points, conversation starters, and sources of shared experiences. They add a touch of magic to your event, creating shared moments of delight and a sense of nostalgia.

So why wait? Bring the magic of concession machines to your next event. Trust us, your guests will thank you!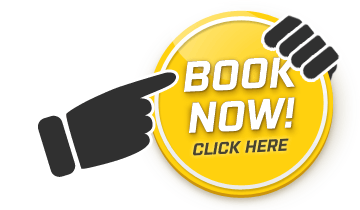 24/7 Online Ordering Process
The reservation process is super simple:
1. Select the date and time of your event.
2. Select your favorite concession machine rental you are interested in.
3. Input your information, as well as where the event will be held.
4. Pay a small deposit.
5. Get an instant receipt and confirmation of booking. It's that SIMPLE!
Do You Deliver Concession Machine Rentals Near Me?
Looking for affordable party rentals in Atlanta? Well you have come to the right place. Bounce House Rental Company is a guaranteed hit! We have been providing fun party rentals for Atlanta and it's surrounding areas for more than 10 years. We specialize in party rentals for events such as: backyard parties, school festivals, birthday parties, church carnivals, and high school events. Regardless of the reason or locaiton for your party, we bring the fun with Bounce Houses and Moonwalks, Bouncers with Slides, Water Slides, inflatable dry slides, tables and chairs, and Concession Machine Rentals including popcorn, cotton candy and snow cones. If you're looking to have more of an interactive event, check out our obstacle courses and inflatable games. If you are looking to host a party on a tight budget and willing to do some of the legwork we also offer a number of items for customer pickup that will allow you to pick up and save.
Our Service Area
Proud to Serve The Following Areas:
If your party or event is beyond that radius, just let us know! We may be able to make special accommodations to suit your event.
NOTE: Fees may vary depending on how far you are outside our service area.
https://www.google.com/maps/d/embed?mid=1OuJeTClRt17UlbWYitnznU86kKhT648&ehbc=2E312F
Easy 24/7 Online Ordering
Select the Date and Time of your event
Select the items you are interested in
Enter your information
Pay a small deposit or pay in full
It's that simple!
Why Choose Us
Great customer service that works with you
Always receiving new inventory
Fully insured
All of our equipment is high quality, clean, and sanitized
On-time delivery and setup
Customers Who Rent Concession Machines Also Shop For: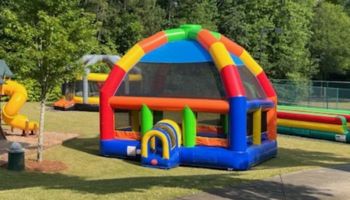 Bounce Houses
Looking for more inflatable fun? Check out our selection of bounce house rentals that will bring endless bouncy fun and laughter to your next event. We have stand-alone bounce houses or combo bounce house with slide units for double the fun!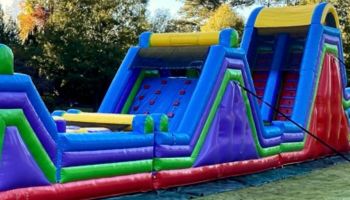 Obstacle Courses
If you want to level up the party fun, check out our inflatable obstacle course rentals! Challenge friends and family for a day of bouncing, sliding, and climbing that will test agility and strength, and see who can get through the quickest.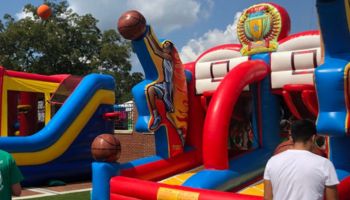 Inflatable Games
Hosting a fun backyard party and having sports players attend? Check out our Inflatable game rentals! Inflatable games include everyone's favorite sports, like baseball, basketball, and we even have those hard-to-find inflatable games like human foosball!
Concession Machine Rentals: The Life of the Party
Hey there, party people! Are you ready to take your event to the next level? Well, you're in the right place! At Bounce House Rental Company, we're not just about bounce houses and water slides. We also offer a fantastic range of concession machine rentals that are sure to make your event a hit.

Whether you're planning a backyard birthday bash or a large corporate event, our concession machines are the perfect addition. We've got everything from popcorn machines to cotton candy makers, all designed to bring that classic carnival atmosphere right to your doorstep.

Quality and Variety in Every Rental

Our concession machines aren't just fun, they're also top quality. We ensure that every machine we rent out is in excellent working condition, so you can focus on having fun rather than worrying about equipment malfunctions.

And let's not forget about variety. We believe that every event is unique, and that's why we offer a wide range of concession machines to choose from. Whether you're a popcorn fanatic or a cotton candy lover, we've got you covered.

Affordable Prices, Unbeatable Service

At Bounce House Rental Company, we believe that great service shouldn't break the bank. That's why we offer affordable prices on all our concession machine rentals. But don't let our low prices fool you - we never compromise on quality or service.

We're committed to providing our customers with the best rental experience possible. From the moment you contact us to the moment we pack up and leave, you can count on us to deliver exceptional service every step of the way.

Safety and Cleanliness: Our Top Priorities

At Bounce House Rental Company, we take safety and cleanliness seriously. We sanitize every concession machine before and after each rental, ensuring that our equipment is not just fun, but also safe and clean.

We understand the importance of maintaining high safety standards, and that's why we conduct thorough inspections before and after every rental. When you rent from us, you can have peace of mind knowing that your guests are in good hands.

Customer Service That Goes the Extra Mile

We pride ourselves on our exceptional customer service. From the moment you book your concession machine, our dedicated team is here to assist you every step of the way. We take the time to understand your specific needs and offer personalized recommendations to ensure your event is a success.

If you have questions, our friendly staff is always ready to help. We go the extra mile for every customer, from prompt and free delivery and setup to swift takedown after the event. With Bounce House Rental Company, you're not just a customer - you're part of the family.

Booking Made Easy

Booking your concession machine rental with Bounce House Rental Company is a breeze. Our online system is user-friendly and efficient, allowing you to browse our inventory, check availability, and reserve your choice with just a few clicks. And the best part? Our prices are as sweet as the cotton candy our machines make!

Trusted by Families and Companies Across Atlanta

We proudly serve families and companies throughout Lawrenceville and the Greater Atlanta area, adding a dash of fun and excitement to backyard parties, small events, and more. Our valued customers include Relay For Life, United Methodist Church, numerous schools in Gwinnett County, Forsyth County, Fulton County, and Hall County, Lifetime Fitness, and many others. When you choose The Bounce House Rental Company, you're not only getting exceptional value and high-quality concession machine rentals, but also the opportunity to add a touch of carnival magic to your event. Join our satisfied customers and experience the fun and delight of our popcorn machine, snow cone machine, and cotton candy machines for yourself. We guarantee you'll be thrilled!

So why wait? Book your concession machine rental today and let Bounce House Rental Company make your event one to remember.