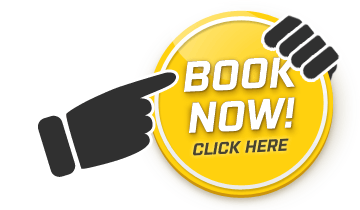 Easy Online 24/7 Booking!
Booking online has never been easier than with Bounce House Rental Company!

1. Simply click the book now button
2. Choose the date and time of your party, and
3. Select the item/s you need for your party or event
4. Enter your info and pay a small deposit and that's it!

Our easy-to-use system even lets our customers know what items are available in real-time! From renting bounce houses, bounce houses with slide combos, huge obstacle courses, wedding tents, and chairs to bubble machines....we have it all!
Frequently Asked Questions
Below you'll find a list of common party rental questions when
renting rides and equipment
from Bounce House Rental Company. We know that this cannot cover every question concerning your rental or use of our website, so if you don't find the answer to your specific question here, please call us at
(404) 445-7897
. We love to hear from our customers; new and old!
Why choose Bounce House Rental Company?
Bounce House Rental Company is North Georgia's premier source for safe, clean and affordable entertainment for all ages. Throughout the years, we have provided fun and games at well over 7,000 parties and events. Our professional drivers and staff are friendly and well-trained. We routinely clean and inspect all of our equipment before allowing its use. We are licensed and insured for your safety.
What type of parties and events do you provide inflatable Rides and Games for?
Whether you're planning a large festival, community, school, religious event; or backyard party, Bounce House Rental Company provides fun rides and equipment for every occasion. Our experienced Event Services Team can assist in planning your event or we can handle everything for you.
How far in advance should I place my reservation?
For your convenience, the fastest way to reserve your party or event equipment is through our website www.bouncehouserentalco.com. Please make your reservations as soon as possible. All of our Rides and Games are very popular and often booked weeks and even months in advance. The sooner you call, the more likely you are to be able to obtain the item you want.
What form of payment do you accept?
We accept Visa, MasterCard, Discover and American Express.
Do you offer multi-unit discounts?
Bounce House Rental Company strives to provide entertainment value without sacrificing quality and safety. In order to assist you in your selection process, our website clearly states pricing and indicates availability of all of our rides, games and equipment.
For pricing or questions regarding large festivals, carnivals, fundraisers, etc., please call (404) 445-7897. We can assist you with event planning or handle the entire event for you.
What type of ground surfaces can you set-up on?
If possible, all inflatables should be staked in the ground for safety. If staking is not possible, weights will be required in lieu of stakes. Set-up location and conditions are the responsibility of the customer, and must be identified upon placing rental reservation. Bounce House Rental Company is not responsible for damage to underground cabling and/or utilities including irrigation systems. For information regarding utility locates dial 811.
Can you set up in a park or other public location?
The customer is responsible for obtaining proper permission and/or permits for equipment rented and placed in parks or other public locations.
How many people can play in an inflatable at one time?
Ride loading varies by rider's size and age, equipment size, type and manufacturer. Some inflatables can safely handle more participants than others. General guidelines can be provided by our knowledgeable customer service team. In general, inflatable slides and interactive games allow one to two guests at a time. Most inflatable rides can safely hold between 4 and 10 guests depending on the size of the unit and ages of the riders. Safety recommendations and rules for operation will be provided to you when you pick up your rental items. Each ride has safety information located on the exterior of the ride and is the definitive source for identifying the safe operation of the ride. Adult supervision is required for safe operation of any inflatable unit.
Are your inflatables safe and clean?
Bounce House Rental Company continually purchases inflatables with the newest safety features. We search for manufactures that construct with quality and safety in mind! All of our units are constructed from commercial grade materials with double stitching. All of the materials are fire retardant. The windows of the bounces are made of specially designed mesh netting, which allows for easy viewing and minimizes the chances of getting entangled.
All of our inflatables are cleaned and inspected after every rental and are routinely completely disinfected. We are committed to making sure that your children are playing in a clean, healthy, and safe environment.
I decided to pick up my ride to save money, what should I expect?
Picking up and setting up your party or event equipment is one way to save money on your rental. However, safety of our equipment along with you and your guests remaining a primary concern. The inflatables we routinely allow to be set up by customers range from 100 pounds to over 300 pounds. Transportation requires a large SUV (for a standard bounce house only), van, truck or trailer. Extra caution must be taken to ensure the bounce house is set-up safely and returned in the same condition as it was received. We highly recommend a minimum of two people for set-up and take-down.
What happens if I can't get my rental back to you?
If you are unable to return your units by the scheduled return date, then a $75.00 labor fee will be automatically imposed per unit, including $1 per mile, and a member of our Team will retrieve all rented items. Additional fees related to the recovery, including additional rental fees, may be charged as well.
What is your cancellation policy?
Cancellations
24 Hour Risk-Free Cancellation:
As part of our customer commitment, we offer a 24-hour risk-free cancellation policy which means that after you've placed your order, you have up to 24 hours to cancel for any reason and receive a full refund. No fees. No questions. 100% of the payment refunded back to the original payment method.
Requests must be made over the phone to (404) 445-7897 or via email to info@bouncehouserentalcompany.com.
24 Hour Risk-Free Cancellation Policy is only available for orders placed online.
Standard Cancellation Policy
Cancellations made more than five (5) days before the start of the rental period will result in a full refund of payments made in the same manner as payment was received. All cash payments will be refunded via check.
Cancellations processed within five (5) days of the rental period for any reason will result in the issuance of a "raincheck" or customer credit equal to the deposit required to book the event. If payments have been received that are higher than the deposit required to book the event, the excess will be refunded back to the original payment method.
The deadline for canceling an order for a raincheck is 12:00 PM on the day prior to the event start date. Due to the expenses involved with preparation, any services canceled after 12:00 PM on the day prior to the event date will result in forfeit of the deposit and a restocking fee equal to 33% of the subtotal in the rental agreement.
Time Period Refund/Raincheck Example
Same Day Full Refund Amount paid = Amount refunded
> 5 Days Full Refund Amount paid = Amount refunded
< 5 Days Raincheck of the deposited amount. Refund of any additional payments made. $200 subtotal = $10 raincheck kept on file for one year. If the order was paid in full, balance after raincheck is refunded.
After 12:00 PM Day Prior or Day of the Event No raincheck. Forfeit deposit. A restocking fee equal to 33% of the order subtotal.
Can the inflatables be set-up indoors?
Yes, our units can be set up inside or outside! You will need to have enough ceiling height (about 18'-20') to accommodate most inflatables although we have some shorter units. The inflatable must not be set up too near hot lights, fire prevention equipment, air conditioning vents, or any fire hazards. Many gymnasiums, halls, churches, malls, or locations with sufficient height will do just fine.
What should I do if I lose power?
Interrupted power is the primary source of inflatable failures. Should the blowers provided to you stop working, immediately remove the children playing in or on it. Then check the circuit breaker to see if it has tripped. If the circuit breaker has tripped, try to identify and isolate any other equipment from the circuit before resetting the breaker.
How much electricity do I need?
Our inflatable rides and games are inflated using a fully enclosed electric blower unit that is powered by a standard 110 volt, 20 AMP, three-prong electrical outlet. Each blower draws roughly 9-10 Amps (1,000 -1,100w) and some larger units use multiple blowers. Electricity is needed within 100 feet of the inflatable. These motors run constantly to keep the unit inflated so constant ample power will be required.
Concession equipment should not be placed on the same power source. The units are powered by a standard 110 volt, 20 AMP, three-prong electrical outlet. Each machine requires between 7-11 Amps (900-1,300w).
Still have a question? Call or Write:
info@bouncehouserentalcompany.com
404-445-7897