Experience Comfort and Convenience with Our Table and Chair Rentals!
Welcome to Bounce House Rental Company, the ultimate hub for your table and chair rental needs! We're not just a local event rental company, we're a team of fun enthusiasts and memory makers, committed to transforming your events into unforgettable experiences. Our table and chair rentals are a testament to our dedication to practicality and comfort, providing a touch of convenience that's bound to elevate your next event. We're not just about the rentals, we're about the laughter, the shared meals, and the sheer joy of gathering together in comfort. So, pull up a chair, take a seat, and let the good times unfold!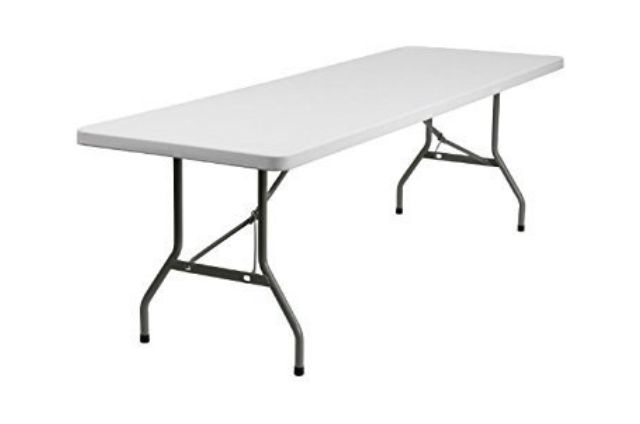 Featured Table Rental
6' Resin Banquet Table
Introducing our 6' Resin Banquet Table Rental, a must-have for any event that demands both style and practicality. This table rental is not just a piece of furniture, it's a platform for creating memories. With a generous surface area of 15 square feet and a robust support capacity of up to 330 pounds, this table is designed to cater to all your event needs. Whether it's a family reunion, a neighborhood barbecue, or a birthday party, this table is ready to hold your feast, gifts, games, and so much more. Pair it with our comfortable chair rentals, and you've got the perfect setup for your gathering.

Imagine a warm summer evening, the laughter of your loved ones filling the air as they gather around the table. The adults are engaged in lively conversation, their plates filled with delicious food, while the kids are at the other end, engrossed in a board game. The table, sturdy and spacious, accommodates everyone's needs effortlessly. And when a glass of juice accidentally topples over, there's no need to worry. The thick resin top is waterproof and stain-resistant, making cleanup a breeze. With our 6' Resin Banquet Table, you're not just renting a piece of furniture, you're creating a hub for connection, conversation, and celebration.
Book Online Now
Another Crowd Favorite
Slip and Slide Rental Fun!
Table and chair rentals are an essential part of any event, be it a grand wedding reception, a corporate gathering, a community festival, or a simple backyard party. The need for a comfortable seating arrangement is universal. At Bounce House Rental Company, we understand this need and offer table and chair rentals to suit all types of occasions. Our offerings are not just functional but also add to the aesthetic appeal of your event.

Whether you're planning a community festival, a fun-filled birthday party, or a professional corporate event, our table and chair rentals can transform your venue and will make all of your guests feel right at home. And let's not forget the little ones! Our white folding children's chairs are perfect for kids' parties, ensuring even the youngest guests have a comfortable seat at the table.

No matter the event, our table and chair rentals are there to enhance the experience. Imagine a beautiful garden party with our white folding chairs arranged in neat rows. Or picture a lively neighborhood barbecue where families gather around our banquet table rentals, sharing food and stories. Even a child's birthday party becomes more organized and comfortable with our white folding children's chairs, perfectly sized for the little guests. Consider a corporate event where our tables serve as platforms for presentations, discussions, and networking. We provide comfort for your guests and convenience for you.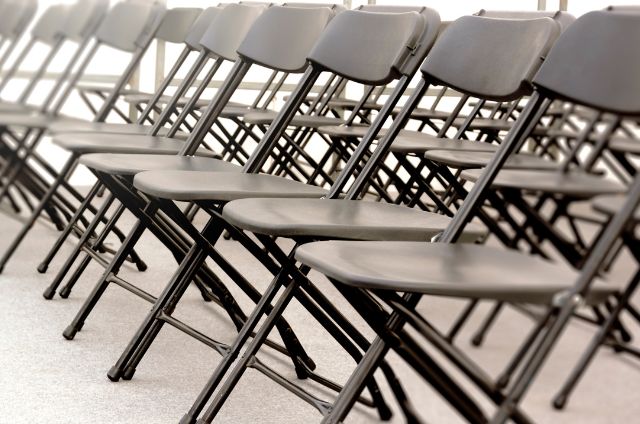 The Magic of Tables and Chairs
Hey there, party planners! Have you ever stopped to consider the magic of tables and chairs? They're more than just furniture; they're the heart of any gathering. They're where we share meals, exchange stories, and create memories. At Bounce House Rental Company, we understand the importance of these humble items and offer a range of table and chair rentals to make your event unforgettable.

Our table rentals are more than just a surface to place your food and drinks. They're the hub of your event, the place where guests gather, chat, and enjoy the festivities. Whether it's a birthday party, a wedding, or a corporate event, our tables are designed to accommodate your needs. They're sturdy, spacious, and easy to set up, making them the perfect addition to any event.

What's a table without chairs? Our chair rentals are designed with your guests' comfort in mind. They're sturdy, comfortable, and stylish, making them the perfect place for your guests to rest, eat, and enjoy the party. Whether you're hosting a small backyard gathering or a large corporate event, we have chairs to suit your needs.

At Bounce House Rental Company, we take quality and safety seriously. All our tables and chairs are thoroughly inspected and cleaned before each rental, ensuring they're in perfect condition for your event. We believe that your guests deserve the best, and we strive to provide products that are not only functional but also safe and clean.

We understand that every event is unique, and we offer a range of table and chair options to suit your specific needs. From small, intimate gatherings to large, grand events, we have the perfect table and chair rentals for you. And with our affordable prices, you can host a memorable event without breaking the bank.

Booking your chair and table rentals with Bounce House Rental Company is a breeze. Our online system is easy to navigate, and our team is always ready to assist you. Plus, we offer delivery and setup services, so you can focus on enjoying your event while we take care of the logistics.

At Bounce House Rental Company, we're more than just a rental service. We're a part of your celebration, helping you create memories that will last a lifetime. So why wait? Book your table and chair rentals with us today and let's make your event unforgettable.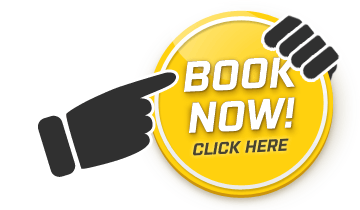 24/7 Online Ordering Process
The reservation process is super simple:
1. Select the date and time of your event.
2. Select your favorite table and chair rental you are interested in.
3. Input your information, as well as where the event will be held.
4. Pay a small deposit.
5. Get an instant receipt and confirmation of booking. It's that SIMPLE!
Do You Deliver Chair and Table Rentals Near Me?
Looking for affordable party rentals in Atlanta? Well you have come to the right place. Bounce House Rental Company is a guaranteed hit! We have been providing fun party rentals for Atlanta and it's surrounding areas for more than 10 years. We specialize in party rentals for events such as: backyard parties, school festivals, birthday parties, church carnivals, and high school events. Regardless of the reason or locaiton for your party, we bring the fun with Bounce Houses and Moonwalks, Bouncers with Slides, Water Slides, inflatable dry slides, tables and chairs, and Concession Machine Rentals including popcorn, cotton candy and snow cones. If you're looking to have more of an interactive event, check out our obstacle courses and inflatable games. If you are looking to host a party on a tight budget and willing to do some of the legwork we also offer a number of items for customer pickup that will allow you to pick up and save.
Our Service Area
Proud to Serve The Following Areas:
If your party or event is beyond that radius, just let us know! We may be able to make special accommodations to suit your event.
NOTE: Fees may vary depending on how far you are outside our service area.
https://www.google.com/maps/d/embed?mid=1OuJeTClRt17UlbWYitnznU86kKhT648&ehbc=2E312F
Easy 24/7 Online Ordering
Select the Date and Time of your event
Select the items you are interested in
Enter your information
Pay a small deposit or pay in full
It's that simple!
Why Choose Us
Great customer service that works with you
Always receiving new inventory
Fully insured
All of our equipment is high quality, clean, and sanitized
On-time delivery and setup
Customers Who Rent Tables and Chairs Also Shop For: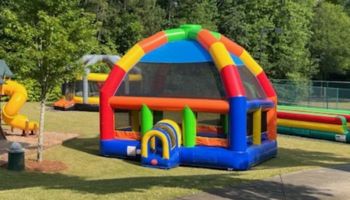 Bounce Houses
Looking for more inflatable fun? Check out our selection of bounce house rentals that will bring endless bouncy fun and laughter to your next event. We have stand-alone bounce houses or combo bounce house with slide units for double the fun!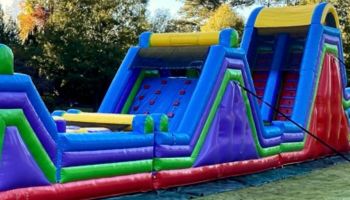 Obstacle Courses
If you want to level up the party fun, check out our inflatable obstacle course rentals! Challenge friends and family for a day of bouncing, sliding, and climbing that will test agility and strength, and see who can get through the quickest.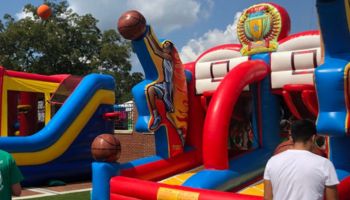 Inflatable Games
Hosting a fun backyard party and having sports players attend? Check out our Inflatable game rentals! Inflatable games include everyone's favorite sports, like baseball, basketball, and we even have those hard-to-find inflatable games like human foosball!
We Provide The Comfortable Table and Chair Rentals, You Provide The Party!
Hey party people, it's time to sit down and get comfortable! If you're searching for event rentals that ensure a memorable time at your next event, look no further than our top-notch tables and chairs. We've got the best selection around, perfect for backyard birthday parties or large corporate events.

Our range includes table and chair rentals in various styles and sizes, catering to all your needs. Whether you're planning a small gathering or a large festivity, we've got you covered.

At Bounce House Rental Company, we offer affordable prices on all our party event rentals, making us the go-to place when you need to plan a party for kids or a special event like a company picnic or a huge school event. Plus, we update our inventory regularly, bringing in the latest and greatest for your guests. Trust us when we say you won't find a better chair and table rental anywhere else.

Clean, Safe, and Ready for Your Event

Our tables and chairs are the best choices for backyard birthday parties, school events, summer camps, and even large corporate events and company picnics. Why? Because they're not just practical, they're safe and clean.

We sanitize and check every single item before it goes out to you. Our hard-working staff would make mothers all over prouder than proud! That's why, when it comes to safety standards, ours are top-notch! We know how important it is to keep your guests comfortable and safe during your event. We run rigorous safety inspections before and after every rental.

Want the best table and chair rental in Atlanta? Book your next rental with confidence when it's with Bounce House Rental Company.

Exceptional Customer Service: We Walk the Walk

So many companies promise exceptional customer service, but how many deliver it? We believe exceptional customer service is the cornerstone of a successful party rental experience.

From the moment you reach out to us, our dedicated team of professionals is here to assist you every step of the way. We take the time to understand your specific requirements and offer personalized recommendations to make sure your event unfolds smoothly.

Have questions? Great: we'll answer them. Did a problem come up? No worries, we'll do all we can to help you through it. Our friendly staff is always ready to offer expert advice on planning the perfect event. We go the extra mile for every customer, from prompt delivery and setup to the swift takedown of rentals after the event. Not going to pat ourselves on the back, but you might be surprised by how much you love doing business with us.

Booking So Easy Your 5th-Grader Can Do It

Booking with Bounce House Rental Company is a breeze. Our online system is so easy to navigate, a fifth-grader can do it―with the permission of a grown-up, of course!

Whether you're on desktop or mobile, you can browse our inventory of tables, chairs, and party tents, check availability for your special events like school events or summer camps, and reserve your choice with just a few clicks. And the prices? Affordable as heck!

We proudly serve families and companies throughout Lawrenceville and the Greater Atlanta area, providing comfort and convenience to backyard parties, small events, and more. Our valued customers include Relay For Life, United Methodist Church, numerous schools in Gwinnett County, Forsyth County, Fulton County, and Hall County, Lifetime Fitness, and many others. When you choose Bounce House Rental Company, you're not only getting exceptional value and high-quality table and chair rentals, but also the opportunity to add a touch of elegance to your event. Join our satisfied customers and experience the comfort and convenience of our table and chair rentals for yourself. We guarantee you'll be impressed!

So why waste time on lengthy phone calls, or paperwork, or the never-ending checkout process on other rental sites when you can book online in less than a minute with Bounce House Rental Company?

Find what you want, book it, and enjoy it on the day of your event. Pretty simple.