Inflatable Obstacle Course Rentals
Throughout The Atlanta Area
Now Offering FREE Delivery!
Book Online Now
Inflatable Obstacle Course Rentals Throughout The Atlanta Area
Now Offering FREE Delivery!
Bounce, Jump, and Crawl Into Fun with Our Inflatable Obstacle Course Rentals!
Welcome to Bounce House Rental Company, your ultimate source for inflatable obstacle course excitement! We're not just a business, we're a team of fun enthusiasts and memory makers, committed to making your events an exhilarating adventure. Our inflatable obstacle course rentals embody our passion for energetic, engaging fun, offering a thrilling challenge that's sure to be a hit at your next gathering. We're not just about the obstacles, we're about the laughter, the camaraderie, and the sheer joy of embracing challenges and having a blast. So, step up, take on the challenge, and let the good times bounce!
  Inflatable Obstacle Courses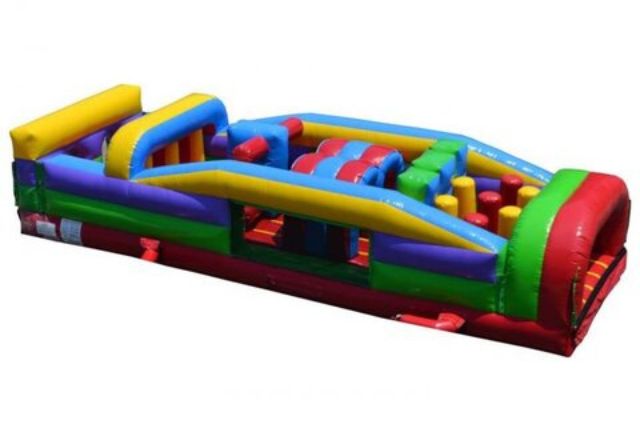 Featured Obstacle Course Rental
30' Retro Obstacle Course
Introducing our 30' Retro Obstacle Course, a thrilling blend of challenge and fun! This inflatable course is designed with seven unique elements, including jump-through openings, pop-ups, log jams, squeeze walls, and crawl tubes. It's perfect for backyard events, church or school festivals, and corporate gatherings. With its commercial-grade inflatable with the latest safety features, this obstacle course offers a secure and exciting experience that's sure to keep participants entertained for hours.

Imagine the laughter and cheers as children and adults alike dive into the fun, navigating through the pop-ups, squeezing through the walls, and crawling through the tubes. The 30' Retro Obstacle Course Rental isn't just an inflatable structure; it's a stage for friendly competition, a test of agility, and a source of unforgettable memories. Whether it's kids challenging their friends or adults unleashing their inner child, this obstacle course rental is a crowd-pleaser that brings out the energetic, adaptable, and fun-loving spirit of everyone involved. Are you ready to take on the challenge?
Book Online Now
Making Memories: The Magic of Obstacle Courses at Your Event
At any event or festival, an inflatable obstacle course rentals stand out as a beacon of fun and excitement. It's not just an activity; it's an experience that brings people together, ignites friendly competition, and creates a buzz of anticipation and exhilaration. As participants line up, the air fills with laughter and cheers, the energy is palpable, and the spirit of camaraderie is infectious. Whether it's a local community festival, a corporate team-building event, or a school fair, an inflatable obstacle course adds a dynamic, interactive option that elevates the event to a whole new level of fun.

Our obstacle course becomes the heart of the event, where memories are made and stories are born. Watch as children's faces light up with delight as they conquer each challenge, and adults rediscover their youthful energy as they race against each other, their laughter echoing throughout the event. It's more than just a source of entertainment; it's a platform for bonding, a catalyst for joy, and a testament to the power of shared experiences. With every jump, slide, and crawl, your obstacle course rental will bring to life the essence of your event, making it a memorable occasion that people will talk about long after the day is over.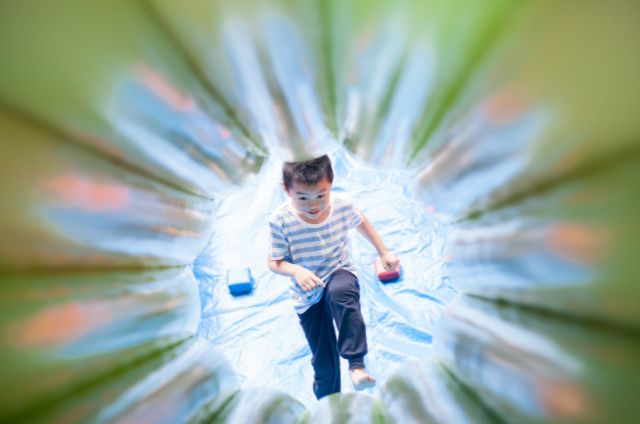 Inflatable Obstacle Course Rentals: The Ultimate Party Attraction
Hey there, party planners and parents! Are you ready to add an extra dose of excitement to your next event? Let's talk about inflatable obstacle course rentals. These aren't just your run-of-the-mill party attractions. They're a whirlwind of fun, a challenge that sparks laughter, and a centerpiece that turns any gathering into an unforgettable adventure.

Our vibrant, larger-than-life inflatable structures, are teeming with a variety of challenges. There are tunnels to crawl through, walls to climb, and slides to conquer. The air is filled with the sound of laughter and cheers as kids and adults alike navigate through the course, their faces lit up with excitement and determination. This is what an inflatable obstacle course brings to your party.

Inflatable obstacle courses are a sensory adventure. The bright colors and unique shapes of the inflatables are a visual treat, while the texture of the material under your hands and feet adds a tactile element. The sound of laughter and the rush of wind, as you slide down the slide, engage your hearing, and the smell of the fresh outdoor air completes the sensory experience.

Imagine the thrill your child will feel as they crawl through a tunnel, the walls of the inflatable cool and smooth against their hands. Picture the delight of party guests as they slide down a slide, the rush of wind against their faces. These are the moments that make a party memorable.

One of the best things about inflatable obstacle course rentals is that they're fun for all ages. Kids love the challenge of navigating through the course, and adults can't resist the chance to let loose and act like kids again. It's a great way to encourage active play and friendly competition.

Whether you're planning a child's birthday party or a corporate team-building event, an inflatable obstacle course is a surefire way to inject fun and energy into the occasion. It's not just a rental; it's a passport to a world of fun, laughter, and unforgettable memories.

At Bounce House Rental Company, we're not just about providing rentals. We're about creating experiences. We understand that every event is unique, and we're committed to helping you find the perfect inflatable obstacle course rental to match your vision.

Our team is passionate about what we do, and we bring that energy and enthusiasm to every interaction. We're here to answer your questions, help you choose the right rental, and ensure that your event is a smashing success. With our wide selection of inflatable obstacle courses, competitive prices, and top-notch customer service, we're ready to help you turn your next event into an unforgettable adventure.

So, are you ready to add a dash of adrenaline to your party? Dive into the world of obstacle course bounce house rental and let the fun begin!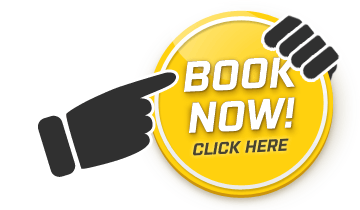 24/7 Online Ordering Process
The reservation process is super simple:
1. Select the date and time of your event.
2. Select your favorite obstacle course rental you are interested in.
3. Input your information, as well as where the event will be held.
4. Pay a small deposit.
5. Get an instant receipt and confirmation of booking. It's that SIMPLE!
Do You Deliver Inflatable Obstacle Course Rentals Near Me?
Looking for affordable party rentals in Atlanta? Well you have come to the right place. Bounce House Rental Company is a guaranteed hit! We have been providing fun party rentals for Atlanta and it's surrounding areas for more than 10 years. We specialize in party rentals for events such as: backyard parties, school festivals, birthday parties, church carnivals, and high school events. Regardless of the reason or locaiton for your party, we bring the fun with Bounce Houses and Moonwalks, Bouncers with Slides, Water Slides, inflatable dry slides, tables and chairs, and Concession Machine Rentals including popcorn, cotton candy and snow cones. If you're looking to have more of an interactive event, check out our obstacle courses and inflatable games. If you are looking to host a party on a tight budget and willing to do some of the legwork we also offer a number of items for customer pickup that will allow you to pick up and save.
Our Service Area
Proud to Serve The Following Areas:
Lawrenceville
Atlanta
Buford
Cumming
Suwanee
Duluth
Stone Mountain
Decatur
Dacula
Norcross
Loganville
Alpharetta
Johns Creek
Snellville
Sugar Hill
Auburn
Flowery Branch
Lilburn
Monroe
All Areas In Between
If your party or event is beyond that radius, just let us know! We may be able to make special accommodations to suit your event.
NOTE: Fees may vary depending on how far you are outside our service area.
https://www.google.com/maps/d/embed?mid=1OuJeTClRt17UlbWYitnznU86kKhT648&ehbc=2E312F
Easy 24/7 Online Ordering
Select the Date and Time of your event
Select the items you are interested in
Enter your information
Pay a small deposit or pay in full
It's that simple!
Why Choose Us
Great customer service that works with you
Always receiving new inventory
Fully insured
All of our equipment is high quality, clean, and sanitized
On-time delivery and setup
Customers Who Rent Obstacle Courses Also Shop For: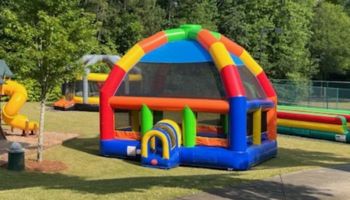 Bounce Houses
Looking for more inflatable fun? Check out our selection of bounce house rentals that will bring endless bouncy fun and laughter to your next event. We have stand-alone bounce houses or combo bounce house with slide units for double the fun!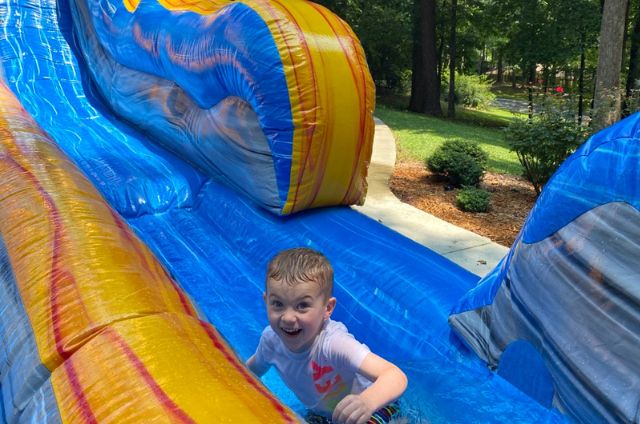 Water Slides
Cool off this summer with a water slide rental! Whether you're hosting a backyard barbecue, a neighborhood gathering, or a corporate event, our water slide rentals are guaranteed to make a big splash and keep everyone refreshed and entertained.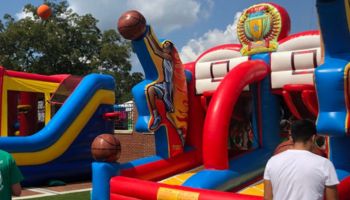 Inflatable Games
Hosting a fun backyard party and having sports players attend? Check out our Inflatable game rentals! Inflatable games include everyone's favorite sports, like baseball, basketball, and we even have those hard-to-find inflatable games like human foosball!
Bounce, Crawl, And Climb With Obstacle Course Rentals
Hey there, party people! Ready to add some bounce to your bash? If you're on the hunt for party rentals that promise to be a blast at your upcoming event, you've hit the jackpot with our inflatable obstacle courses. We're talking top-notch obstacle courses that are a hit at backyard birthdays or grand corporate gatherings.

At Bounce House Rental Company, we offer pocket-friendly prices on all our party rentals, making us your go-to spot when you're planning a kiddie party or a special event like a company picnic or a massive school event. Plus, we regularly refresh our inventory, bringing in the latest and greatest inflatable obstacle courses for your guests' entertainment. Trust us, you won't find a better obstacle course rental anywhere else.

Fun, Safe, and Sanitized After Every Use

Our inflatable obstacle courses are the top picks for backyard birthday parties, school events, summer camps, and even large corporate events and company picnics. Why? Because they're not just fun, they're safe and squeaky clean.

We sanitize and glam up every single obstacle course before it heads out to you. If you've had mothers like ours, they'd tell you, "There's your kind of clean, then there's MY kind of clean." Our diligent staff would make mothers everywhere beam with pride!

That's why, when it comes to safety standards, ours are top-tier! We understand the importance of keeping your kids safe while they're bouncing, climbing, or crawling through our obstacle courses. We conduct Rigorous (yes, with a capital R) safety inspections before and after every rental.

Looking for the best obstacle course rental in town? Book your next rental with confidence when it's with Bounce House Rental Company.

Exceptional Customer Service: We Walk the Walk

A lot of companies promise exceptional customer service, but how many deliver it? Don't judge a company by how they treat you when all is well. Look at how they handle misunderstandings, how they deal with sudden changes in plans, and how much they have your back when your plans go sideways.

We believe exceptional customer service is the cornerstone of a successful obstacle course rental experience. From the moment you reach out to us, our dedicated team of professionals is here to assist you every step of the way. We take the time to understand your specific requirements and offer personalized recommendations to ensure your event goes off without a hitch.

Got questions? Great: we'll answer them. Did a problem come up? No worries, we'll do all we can to help you through it. Our friendly staff is always ready to offer expert advice on planning the perfect event. We go the extra mile for every customer, from prompt delivery and setup to the swift takedown of rentals after the event. Not to toot our own horn, but you might be surprised by how much you love doing business with us.

Booking So Easy Your 5th-Grader Can Do It

Booking with Bounce House Rental Company is as easy as pie. Our online system is so user-friendly, a fifth-grader can navigate it―with the permission of a grown-up, of course.

Whether you're on desktop or mobile, you can browse our inventory of popular obstacle courses, check availability for your special events like school events or summer camps, and reserve your choice with just a few clicks. And the prices? They're as affordable as they come!

So why waste time on lengthy phone calls, paperwork, or the never-ending checkout process on other rental sites when you can book online in less than a minute with Bounce House Rental Company?

Find what you want, book it, and enjoy it on the day of your event. It's that simple.

Trusted by Families and Companies Across Atlanta

We proudly serve families and companies throughout Lawrenceville and the Greater Atlanta area, bringing fun and excitement to backyard parties, small events, and more. Our valued customers include Relay For Life, United Methodist Church, numerous schools in Gwinnett County, Forsyth County, Fulton County, and Hall County, Lifetime Fitness, and many others. When you choose Bounce House Rental Company, you're not only getting exceptional value and a great inflatable obstacle course, but you also have a chance to add additional items to your party, like our concession rentals. Join our satisfied customers and experience the thrill of our inflatable obstacle courses for yourself. We guarantee you'll love it!