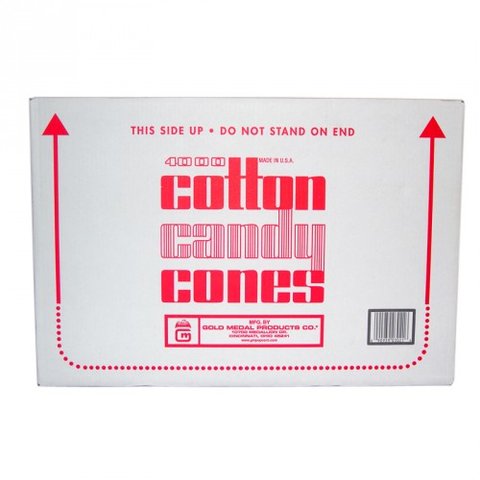 Cotton Candy Cones Only - 50 Cones
Made from heavyweight southern kraft paper and triple wrapped at the handle for strength and stability. These cones make serving the cotton candy very easy, just spin them around the edge of the machine and collect the sugar. Make sure to add these cones to your cotton candy supplies!


Why Choose our Cotton Candy Cones?
This package comes with 50 cones
The cones are triple wrapped for strength, they will never bend or fold
Cones make it very easy to serve the cotton candy
These cones give a classic, old-fashioned flair to your event
Why Choose Bounce House Rental Company?