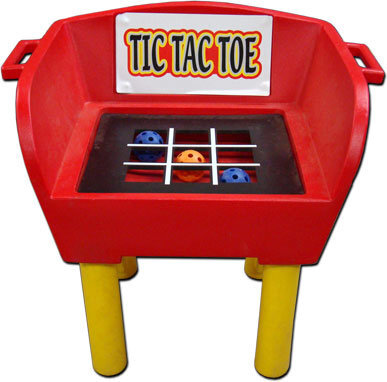 Tic Tac Toe Carnival Game




$49.00

Includes up to a 4 day rental



Play Tic-tac-toe with a twist. With Bounce House Rental Company's Tic-tac-toe Carnival Game, the rules are exactly the same: all you have to do is land three in a row to win. The challenge comes when players have to take turns tossing the balls into the holes they want! This fun, challenging version of Tic-tac-toe is sure to keep guests entertained at your next event!


Why Choose the Tic-Tac-Toe Carnival Game?
The balls included are two different colors so the players can split into sides
There are enough balls of each color included so that neither team will run out
Balls fit perfectly into the squares and won't accidentally roll into another square
Small size means it can sit perfectly on a table, or you can attach the legs that accompany it and put it anywhere
Why Choose Bounce House Rental Company?