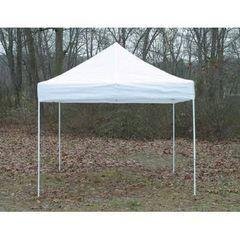 10 x 10 White Truss Tent




$75.00

Includes up to a 4 day rental



This Pop-up canopy sets up quickly to provide shade and shelter at any outdoor event. Its white color makes it perfect for any event or party theme, and its large area will hold tons of people or tables, or even both! This multi-use shelter is a perfect add-on to any event!

Why Choose the White Truss Tent?
Large standing area, 10' x 10', allows for many people to fit under the tent
Whether you want to get some shade or protect from the rain, the large canopy and side runners will help with that
The clean, white design makes it fit with any theme or party idea
The tent is plenty large enough to hold our banquet tables, which would be a great use of this temporary shelter
Why Choose Bounce House Rental Company?