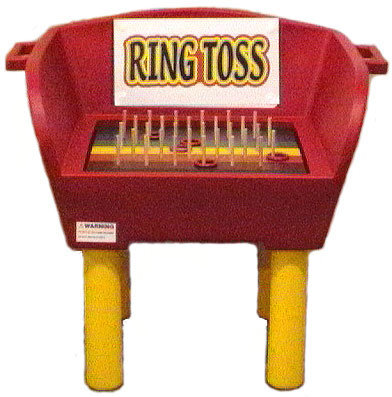 Ring Toss Carnival Game




$49.00

Includes up to a 4 day rental



With Bounce House Rental Company's Ring Toss Carnival Game, the rules are exactly the same: all you have to do is land the ring on the wooden peg to win. This fun, challenging version of Ring Toss is sure to keep guests entertained at your next event!


Why Choose the Ring Toss Carnival Game?
Small size means it can sit perfectly on a table, or you can attach the legs that accompany it and put it anywhere
Why Choose Bounce House Rental Company?