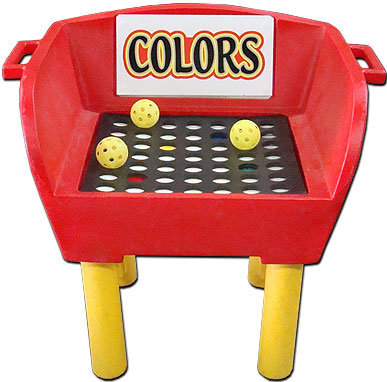 Colors Carnival Game




$49.00

Includes up to a 4 day rental



True to its name, our Colors carnival game rental will add a pop of color to your school fair, carnival, or birthday party. The board is decorated with many different colors for players to choose from. Pick one and try to throw the ball so that it lands on that color; the first person to land on their color wins! This game is sure to add excitement to your next event, order the Colors Carnival Game now!
Why Choose the Colors Carnival Game?
Brightly colored board is sure to attract many players
Great for fundraisers, easy to set up a ticket system per turn
Small size means it can sit perfectly on a table, or you can attach the legs and put it anywhere
Fits perfectly with a carnival theme!
Why Choose Bounce House Rental Company?