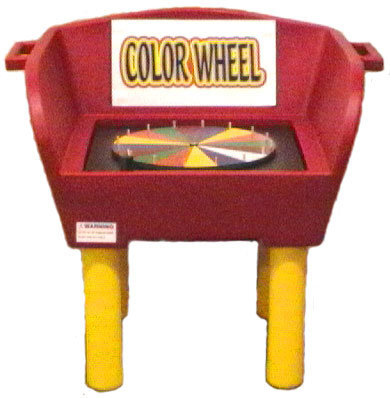 Color Wheel Carnival Game




$49.00

Includes up to a 4 day rental



Step right up and try your luck with our Color Wheel carnival rental game! Players can choose one of the six bright colors, and then give the wheel a spin. If the wheel stops on the color they picked, they win! For an added bonus, the white space on the wheel could mean an added or larger prize. Test your luck and rent the Color Wheel Carnival Game today!
Why Choose the Color Wheel Carnival Game?
This carnival game can support 6 players at a time
Great for fundraisers, easy to set up a ticket system per turn
Small size means it can sit perfectly on a table, or you can attach the legs that come with it and put it anywhere
Fits perfectly with a carnival theme!
Why Choose Bounce House Rental Company?