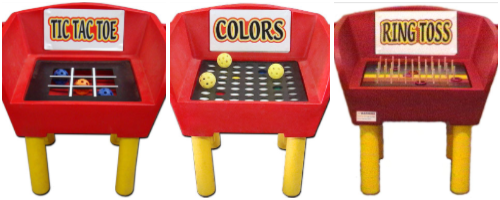 Carnival Game Package




$139.00

Includes up to a 4 day rental



This great package includes 3 of our most popular carnival games! Test your luck with the Color Wheel game, or sharpen your aim with the Tic-Tac-Toe and Ring Toss games. This package is sure to provide plenty of entertainment at your next event, and each one works perfectly with a carnival theme!
Why Choose the Carnival Game Package?
Between all three games, up to 11 people can play at once!
This package provides a diverse set of classic carnival games to sure to entertain any audience
Each game has a small size that makes them easy to set up on a table, or you can attach the legs and put them anywhere
Great for fundraisers, it would be easy to set up a ticket system where players have to turn in tickets per game they play
Why Choose Bounce House Rental Company?