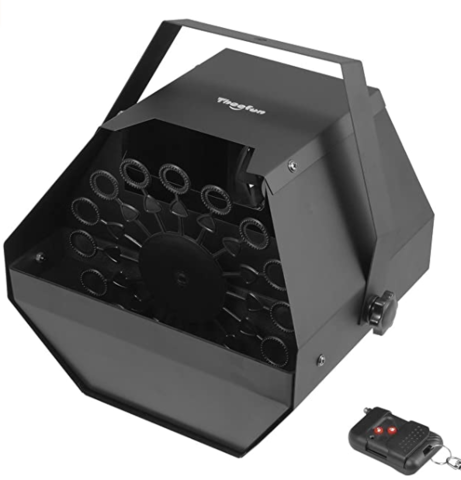 Bubble Machine




$29.00

Includes up to a 4 day rental



Who doesn't love bubbles? Whether you want to create a dreamy atmosphere or just have some fun poking soap spheres, this bubble machine is perfect for your event. It can hold 1-liter of bubble fluid that will last for 4 hours. All you have to do is plug it in and turn it on! This bubble machine is perfect for birthday parties, school events, church events, and many more.
Bottle of bubble fluid provided will last about 1 - 2 hour(s). Additional solution will need to be purchased separately.
Why Choose our Bubble Machine?
High performance rotor generates thousands of bubbles per hour, stably and reliably
Very durable design, the metal housing lets it be used indoors and outdoors
Comes with a handle so that it is easily portable to any location at your event
Why Choose Bounce House Rental Company?