Snack Machines - You Pick Up,
And You SAVE BIG!
Customer Pickup Party Rentals Made Easy
Book Online Now
Snack Machines - You Pick Up, And You SAVE BIG!
Customer Pickup Party Rentals Made Easy
  Concessions and Games
Snack Machines Customer Pick Ups
Customer Friendly Snack Machine Pickup Options With No Minimum Order
If you're game for some excitement, or if you're seeking unique party essentials for your upcoming gathering, be sure to reserve your snack machine. We offer same-day curbside pickup options for all the dynamic go-getters out there. Yes, we're speaking to all the action-oriented individuals and the crisis-solvers.

At Bounce House Rental Company, we're all about sparking joy and creating lasting impressions. We also understand that sometimes people are searching for more wallet-friendly ways to host a party and enjoy themselves. That's where we come in.

Our customer pickup items are specifically for those who are ready to arrive and depart with snacks-in-a-crate. We meticulously inspect each item, from every angle, clean them until they shine, and have them ready for you when you arrive. All grab-and-go items come with easy-to-understand setup instructions that you'll receive before you leave our warehouse. To make the deal even more attractive, we offer 4-day rental options for the price of a 1-day rental (for example Friday–Monday). To sweeten the deal further, all these benefits are available for same-day pickup as well. If the item you're after is available, it's yours to rent!

Choosing customer pickup item from us is the perfect way to inject spontaneous fun into your life, bring smiles to many faces, and create memories that will last a lifetime. Our staff is ready to assist you with advice, and solutions, as well as answer any questions you may have. And don't worry, we will be sure you know exactly how to set up and take down our snack machines before you leave.

So, what are you waiting for? Get ready to dive into the summer season with our top-notch snack machines. We guarantee it'll be a fun-filled and memorable experience that you'll always remember!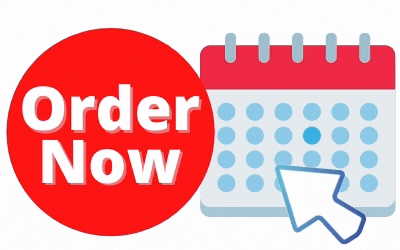 24/7 Online Ordering Process
The Reservation Process is Super Simple:
1. Select the dates when you want to pick up and drop off your party rentals. (Most choose Friday - Monday.)
2. Select the snack machines you are interested in.
3. Input your information, as well as where the event will be held.
4. Pay a small deposit.
5. Get an instant receipt and confirmation of booking.

It's that SIMPLE!
Book Online Now
Easy 24/7 Online Ordering
Choose your item(s)
Select Friday for pickup Monday for drop off
Pay a $10 deposit to hold reservation
Pick up from our warehouse
Drop off at end of rental - it's that simple!
Why Choose Us?
Same-day pickups available
4 days for the price of 1
Easy-to-use party rentals
$10 deposits
Free cancellation
Can I Save Money And Pick Up My Snack Machine?
Yes, you can pick up your party rentals. If you are looking for affordable party rentals in the Atlanta area with easy pick up options, you have come to the right place. Bounce House Rental Company is a guaranteed hit! For over a decade, we've been providing fun-filled party rentals to the City of Atlanta and its surrounding areas. We cater to a variety of events, including but not limited to backyard parties, school festivals, birthday parties, church carnivals, and high school events. We offer customer pick-up options for various categories including: Bouncy Houses, Dry Slides, Snack Machines including popcorn, cotton candy, and snow cones. To give your guests a place to relax, we also offer pick-up options for: Folding Tables and Folding Chairs. We look forward to helping you with our convenient curbside pick-up service to make your party planning even easier!
Our Service Area
Proud to Serve The Following Areas:
If your party or event is beyond that radius, just let us know! We may be able to make special accommodations to suit your event.
NOTE: Fees may vary depending on how far you are outside our service area.
https://www.google.com/maps/d/embed?mid=1OuJeTClRt17UlbWYitnznU86kKhT648&ehbc=2E312F
Want To Pick Up Your Snack Machine? You May Want To Also Consider: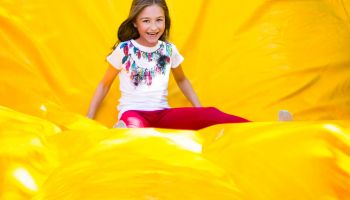 Dry Slides
Amp up the fun with our dry slides rental pick-up! Easy to set up and safe for all, they're the life of any party. Just select, schedule, and swing by to pick it up. Let's slide into fun!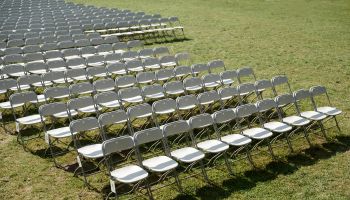 Folding Chairs & Tables
Comfort meets convenience when you pick-up your folding table and folding chair rentals. Perfect for any event, they're easy to transport and set up. Choose, schedule, and collect. Let's make your party comfy!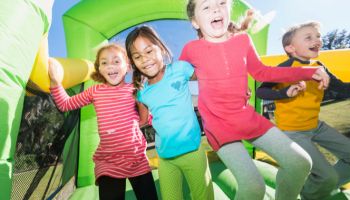 Bouncy House
Boost the excitement with our bouncy house rental pick-up! Simple to set up and safe for everyone, and the heart of any celebration. Select it, set a pick-up schedule, and come by to collect it!
Frequently Asked Questions About Picking Up Snack Machines
How many people can play in an inflatable at one time?
Ride loading varies by rider's size and age, equipment size, type and manufacturer. Some inflatables can safely handle more participants than others. General guidelines can be provided by our knowledgeable customer service team. In general, inflatable slides and interactive games allow one to two guests at a time. Most inflatable rides can safely hold between 4 and 10 guests depending on the size of the unit and ages of the riders. Safety recommendations and rules for operation will be provided to you when you pick up your rental items. Each ride has safety information located on the exterior of the ride and is the definitive source for identifying the safe operation of the ride. Adult supervision is required for safe operation of any inflatable unit.
Are your inflatables safe and clean?
Bounce House Rental Company continually purchases inflatables with the newest safety features. We search for manufactures that construct with quality and safety in mind! All of our units are constructed from commercial grade materials with double stitching. All of the materials are fire retardant. The windows of the bounces are made of specially designed mesh netting, which allows for easy viewing and minimizes the chances of getting entangled. All of our inflatables are cleaned and inspected after every rental and are routinely completely disinfected. We are committed to making sure that your children are playing in a clean, healthy, and safe environment.
I decided to pick up my ride to save money, what should I expect?
Picking up and setting up your party or event equipment is one way to save money on your rental. However, safety of our equipment along with you and your guests remaining a primary concern. The inflatables we routinely allow to be set up by customers range from 100 pounds to over 300 pounds. Transportation requires a large SUV (for a standard bounce house only), van, truck or trailer. Extra caution must be taken to ensure the bounce house is set-up safely and returned in the same condition as it was received. We highly recommend a minimum of two people for set-up and take-down.
What happens if I can't get my rental back to you?
If you are unable to return your units by the scheduled return date, then a $75.00 labor fee will be automatically imposed per unit, including $1 per mile, and a member of our Team will retrieve all rented items. Additional fees related to the recovery, including additional rental fees, may be charged as well.
What is your cancellation policy?
Cancellations made more than 24 hours from your delivery time result in a 100% refund. If we get less than 24 hours' notice of your cancellation or need to reschedule, we will apply a 25% restocking fee to your order and refund you the balance.