Advertising and Promotion
Advertising & Promotional Inflatables
Advertising inflatables are a great way to be noticed. Let your customers or event guests know where they should be with these giant "Sky Dancers" who demand attention and can draw the eye of potential customers or visitors into your location. Here you'll find other great promotional tools as well. Browse the items below and click on the title or image for more information and to make a reservation.
It doesn't matter if you call them sky dancers, air dancers or wavy arm guys, these items will grab the attention of everyone who comes by. You can't go wrong with any of our air dancers to show your guests where the party is. The movement these items make are designed to get people's attention and everyone will notice them. They are great for any party, event or church or business event. Planning a Grand Opening, Sale or just want to get more people to stop by your business? These will do the trick.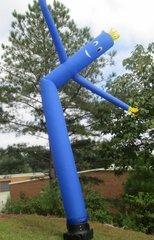 Featured Advertising and Promotion Rental
Bring attention to your event with this nearly 18' high blue sky guy with yellow hands and hair!

Daily and Weekly Pricing available.
Reserve Now!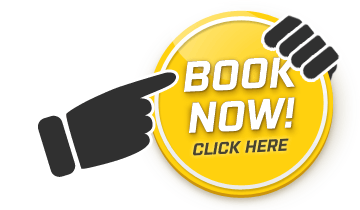 Advertising and Promotion Rental Booking
1. Select the Date and Times of your event.

2. Select the bouncy house rental you are interested in.

3. Input your information, as well as where the event will be held.

4. Pay a small deposit or pay in full.
Book Now
Rent Advertising and Promotion Rentals With Ease
Not only is the ordering process seamless, the confirmation, setup, and pickup process is a breeze as well!

You can either choose to rent your bounce house and other items yourself with our easy online ordering process, or you can choose to call, email, or live chat with one of our team members and they will take you through the ordering process.

After you rent a bounce house, a member our team will contact you within 24 hours to review and confirm the order. Then, on the day of your pickup our customer friendly team will get your items loaded and show you how to properly and safely use them.

That's it! A simple and fun way to rent a bounce house.
Yes we offer Advertising and Promotion Rentals near you.
Pick up and Save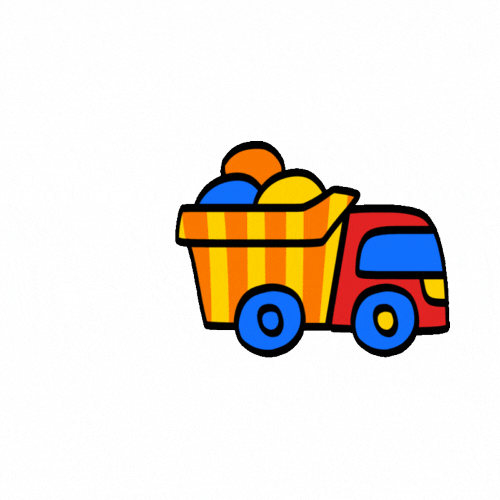 Interested in Delivery?
If you would rather get your inflatable bounce house delivered, be sure to check out our sister company Jumptastic! They have a huge inventory of bounce houses, water slides that range from 13 feet tall to 27 feet tall, obstacle courses from 30 feet long to 115 feet long, and so much more! On top of that, they offer free delivery on all items. Simply pick the date for your event, select your items, and Jumptastic will deliver straight to your door. Sit back, relax, and let
Jumptastic
bring the party to you!
Get FREE Delivery!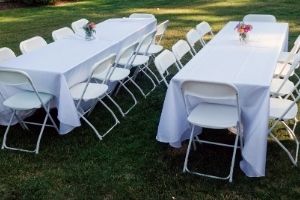 Tents, Tables and Chairs
Maybe it's just a few extra tables and chairs for a backyard birthday party and a large number for bigger events, our children's table and chair sets are just the ticket.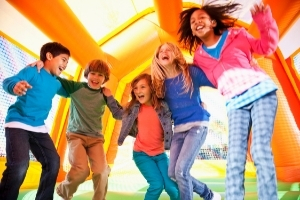 Bounce Houses
Our bouncy castles have large surface areas from play that range from 169 square feet to 225 square feet! That is a lot of room to bounce and have fun and a great addition to any event!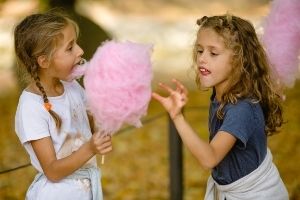 Party Snacks
Concession equipment rentals are a favorite addition to parties and events. Our concession machines are just like the ones you'd see at a movie theater, or State Fair and are easy to operate.
Advertising and Promotion FAQs